The Chosen Source for Robotics Components
Providing Cast Aluminum Robotics Parts, Housings, and Components Since 1986
Every day, technology helps us understand more. Not only does it help us find the answers to questions we've had for years, it also helps us discover new questions, with answers that consistently drive us forward. The robotics industry has been at the forefront of this innovation for years with applications in space, inside a laboratory, at the bottom of the sea, and everywhere in between. With so many applications available, an experienced and reliable source for aluminum cast parts and components is essential for any organization in the robotics industry.
Experience, Capabilities, and Precision
Three Essential Qualities for a Robotic Component Manufacturer
Nu-Cast has had the opportunity to produce robotic components for applications virtually anywhere. From components for NASA robotics to housings for bomb-safety robotics in use by the military and police, intuitively designed and engineered aluminum castings are an integral part of many robotic applications around the world.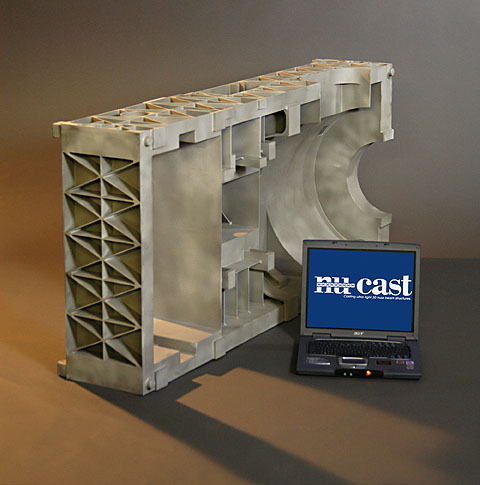 Why Organizations around the World Choose Nu-Cast
for Cast Aluminum Robotics Components
With over two decades of experience producing the critical aluminum castings engineers in the robotics industry rely on, Nu-Cast possesses more than just state-of-the-art technical capabilities. Behind our technology is a team backed by the industry-leading expertise and hands-on knowledge, the kind of knowledge that leads to successful projects, and awards by organizations like NASA and Lockheed Martin.